Why Recovery is for you
Return to activities faster
Renew Wellness recovery services are designed to return you to your activities, faster. Whether you're training for a competition or you stand for long hours at work, our licensed physical therapists can help improve your quality of life!
Our recovery treatments and hands-on therapies help repair soft tissues such as muscles, tendons, and ligaments, improve mobility and decrease inflammation. Our goal is to help you move better, feel better and perform better.
Recovery Sessions
Recovery sessions can help address acute pains (begin suddenly and are sharp in quality), like waking up with a stiff neck, managing chronic and nagging pains, and maximizing performance before and after physical activity.
Recovery sessions may include treatments and hands-on therapies like manual stretching, cupping, IASTM, percussion therapy, electrical stimulation, foam roller instruction or dry needling. Appointments are typically 20 minutes and are not covered by insurance.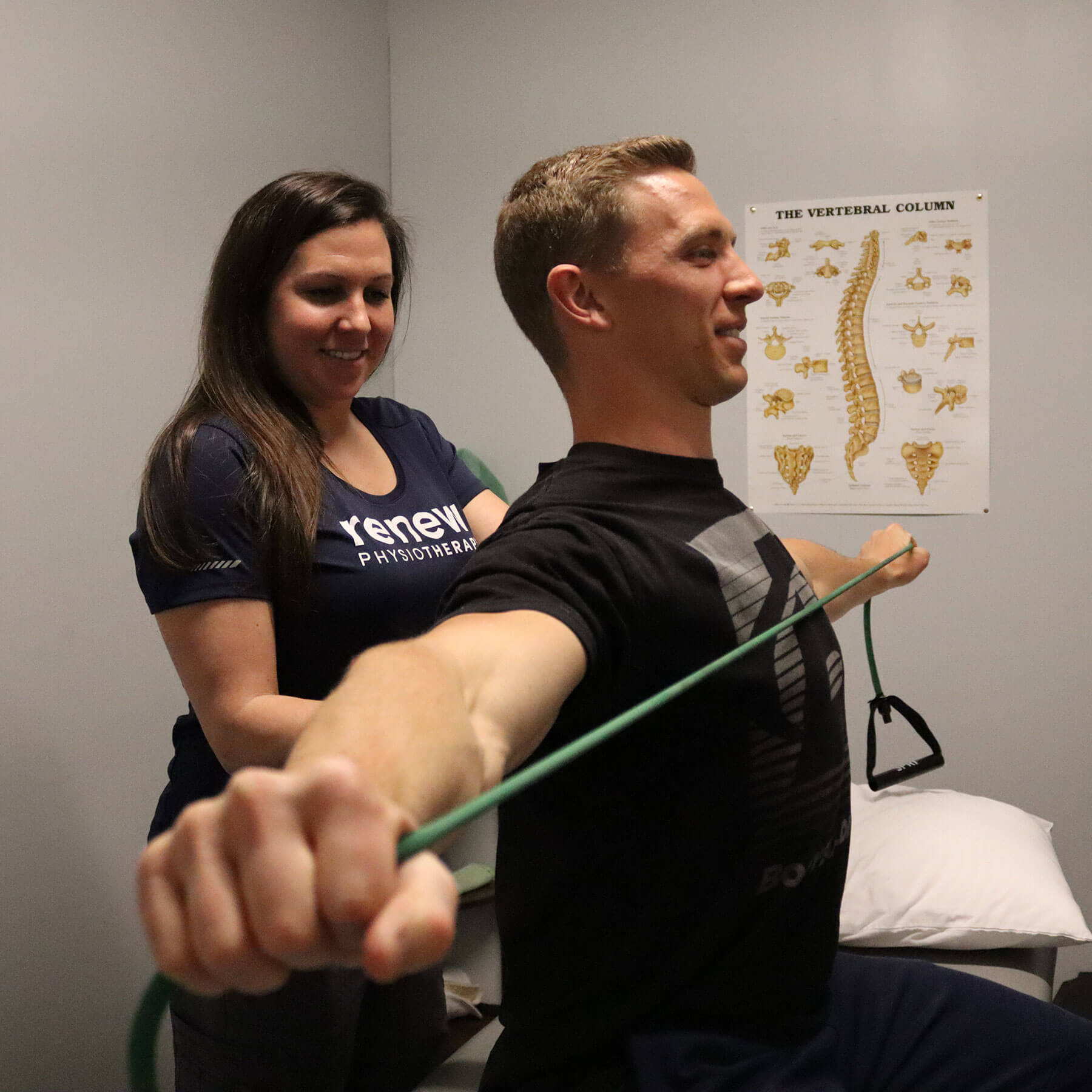 Frequently Asked Questions
How long is a recovery session?
Recovery sessions with our licensed physiotherapists are typically 20 minutes. Normatec compression therapy sessions are 30 minutes.
Are recovery sessions covered by insurance?
Recovery sessions and Normatec sessions are not covered by insurance plans.